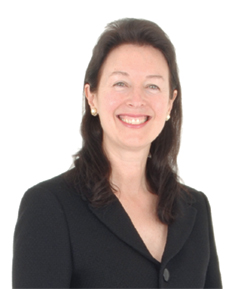 About us
Cowbridge Fashion was launched in 2010 to highlight the diversity of products and services available in this fashionable market town.
2014 sees its relaunch with Janet Edwards as the editor who with over twenty five years experience of shopping in Cowbridge and a commercial understanding of today's technology and social media aims to let people 'window shop' in Cowbridge 24/7. No one needs to miss out on offers or the latest fashion stock to be added to the clothes rails, just check your desktop, tablet or mobile to keep up to date. Before your visit you can also find who serves your favourite coffee or book a table for lunch with friends.
Cowbridge Fashion keeps you up to date Now, you do not have to wait until your next visit or when you read already out of date magazines. We keep the content fresh with regular visits to all the shops in Cowbridge, immediately updating photographs of new lines, offers and promotions.
Visit Cowbridge Fashion and keep in touch.
Janet Edwards
Advertising opportunities
Cowbridge Fashion's objective is to raise awareness of the shops, products and services available in Cowbridge. Particular emphasis is placed on creating a dynamic website with constant updates on new products, promotions and ideas.
All shops, hair and beauty salons and places to eat are already listed with a photograph, address and brief description. This information is available on the website and our web based mobile application, Cowbridge Fashion's 'Shopping Companion', which takes advantage of the many WiFi spots available in Cowbridge.
However, to encourage customer interaction directly with shops and restaurants, before or during visits, we offer the following advertising options.
Direct contact details
The addition of a telephone number and website/facebook link to the existing information details. The description can also be extended to a maximum 500 characters. The cost is £60.00 for twelve months.
For restaurants we can provide a link to a menu (pdf format) at an additional cost of £5.00 per month.
Display adverts
A restricted number of spaces for display ads (300px x 200px) are available from £50.00 per month. Design assistance provided.
Cowbridge Shopping Channel promotional packages
Introductory offer for first time users: One 60 second slot for £ 90.00 for a one month period.
One 60 second slot for a one month period: £ 120.00
Three 60 second slots over a three month period: £ 360.00 + 1 free 60 second slot
One 90 second slot for a one month period: £ 160.00
Three 90 second slots over a three month period: £ 480.00 + 1 free 90 second slot
One 120 second slot for a one month period: £ 200.00
Three 120 second slots over a three month period: £ 600.00 + 1 free 120 second slot
These costs include the production of presentations using product photos supplied by client.
Also included:
The promotion of each new presentation through Cowbridge fashion website, Twitter and Facebook accounts with full contact details and links direct to the client's website/online store.
Channel Category headings
Each channel category will be limited to a maximum of 5 minutes to help maintain viewer interest and to enable rotation of individual client slots. It is anticipated that the maximum number of retailers per category per month will be eight.
Fashion
Interiors
Jewellery and gifts
Health and beauty
Food and drink
Leisure
Feature
Support services:
Existing video clips can also be submitted for use in presentations subject to quality and suitability. Video presentations, or clips to be integrated with stills, can be customised for clients.
All costs are exclusive of VAT. Payments by Paypal
For further information about advertising please telephone 01446 771220 or send us a message.
Advertising information request