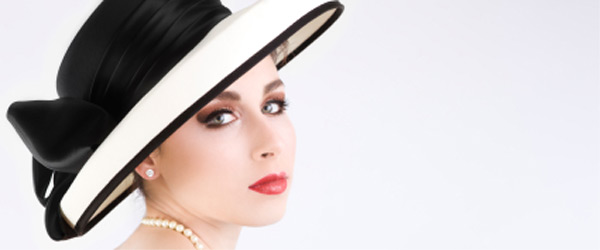 Ladies fashion and accessories
Cowbridge hosts an impressive selection of over 20 ladies fashion outlets catering for all styles, occasions and ages. Designer labels and leading brands can be found together with lesser known but stylish creations, plus shoes, bags, hats, belts and costume jewellery. Leisure, sport and urban wear are just waiting to be discovered as are genuine bargains on the rails of the dress agency. Whether you are in Cowbridge or at home, make sure you follow the Cowbridge Fashion tweets for updates on what's new in the fashion shops.
E91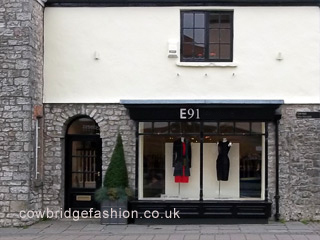 E91
23 High Street
Fashion
Arthur John
Arthur John
47 High Street
Ladies and gents country wear.
Main dealer for Barbour.
Kathy Gittins
Kathy Gittins
3 Westgate
Designer clothing, jewellery and handbags.
Goose Island
Goose Island
50a High Street
Clothing and accessories.
Ushi's
Ushi's
44 High Street
Ladies European fashion and accessories.
CC & Viyella
Country Casuals & Viyella
42 High Street
Ladies fashions.
Coco Plum
Coco Plum
36 High Street
Ladies fashion and swimwear.
Jon Ian
Jon Ian
18 High Street
Shoes, handbags & accessories for women and men.
Labels inc: Armani, Baldinini, Lulu Guinness & Uggs.
Fat Face
Fat Face
Bird's Lane
Fashion.
Fiore
Fiore
8 High Street
Handbags & accessories for women and men.
Labels inc: Radley, Mulberry, Lulu Guiness, Modalu, Ri2k.
Square Spots
Square Spots
70a Eastgate
Ladies fashions.
Labels inc: Temperley and Matthew Williamson
Colours
Colours
66 Eastgate
Ladies fashions.
L'Armoire
L'Armoire
64a Eastgate
Ladies fashion and accessories.
Labels inc: Liberty of London, American Vintage, Isharya.
Gibson and Bond
Gibson & Bond
52 Eastgate
Ladies and mens fashion and accessories.
Label inc: Sandwich, Part Two, Napapijri, Macgregor.
Coco Blush Boutique
Coco Blush Boutique
48a Eastgate
Ladies fashion and accessories
High Society
High Society
85 Eastgate
Bridal gowns and occasion wear.
Designers inc: Suzanne Neville, Alice Temperley
Visage
Visage
13 High Street
Designer clothes for ladies.
Labels inc: Crea Concept, Marie Mero, Gina Baconni.
Pebble
Pebble
5 Town Hall Square
Ladies fashion clothes and accessories.
Labels inc: Diesel, Fornarina, Old Molly, French Connection.
Coyoti
Coyoti
North Road
Clothes and accessories for Ski and Snowboard.
Labels inc: Rip Curl, Oakley, Atomic, Merrell, Flow.
Rohan
Rohan
Birds Lane
Travel and outdoor clothing.
Bethan Jones
Bethan Jones
79 High Street
Bespoke garments and international collections