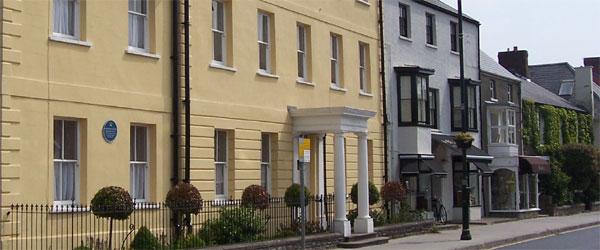 Breakfast and Brunch
If you missed breakfast, can't wait until lunchtime or just want a quick snack then here are some suggestions. Select name for more information from the following places to eat in Cowbridge.
Living Coffee
Verity's Court
Light snacks, coffee and tea etc.,
Bear Hotel
The Bear Hotel
63 High Street
Breakfasts and brunch.
Oscars
Oscars
65 High Street
Brunch.
Quarter Penny Cafe
Quarter Penny Cafe
(Formerly Farthings)
54 High Street
Breakfast and brunch.
Bar 44
Bar 44
44c High Street
Breakfast
Food service available:
Duke of Wellington
Duke of Wellington
High Street
The pub has a fresh but traditional feel with a regularly changing menu as well as an excellent range of cask ales. Five real ales always available! Choose from Brains Bitter, Rev James, SA Gold plus two monthly changing guests (don't be afraid to ask if there is one you like – we may be able to find it!)
A good range of wines carefully selected to offer great and reliable quality at reasonable prices.
Something for everyone and the perfect place to enjoy lunch with the family, relax over a coffee or just catch up with a friend over a pint.
Tea Room at Happy Days
Tea Room at Happy Days
Happy Days, Church Road
(Behind the Duke of Wellington)
Light snacks with tea or coffee etc.
Ogmore Vale Bakery
Ogmore Vale Bakery
30 High Street
Breakfast and light snacks
Costa Coffee
Costa Coffee
14 High Street
Light snacks, tea, coffee etc.
The Eating Place
The Eating Place
74 Eastgate
Light snacks and drinks.
Arboreal
Arboreal
68 Eastgate
Breakfast and Brunch. A unique friendly boutique cafe kitchen bar experience with a choice of the finest wines and distinctive foods in a warm and friendly atmosphere.
Aroma
Aroma Cafe
Birds Lane (Opposite Waitrose)
Family run cafe.