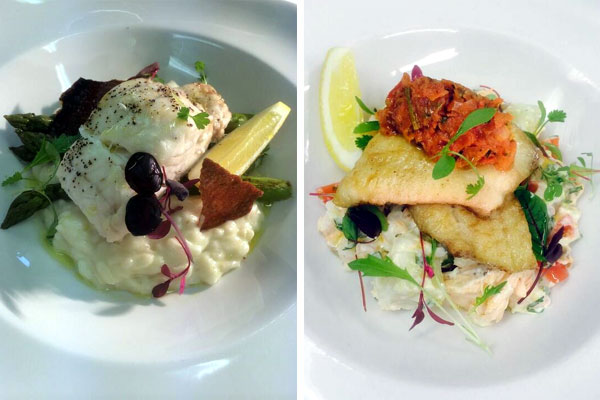 Beautiful fish dishes recently added to the Summer menu at Oscars in Cowbridge:
L: Baked hake with cauliflower risotto, asparagus and salmon crackling.
R: Plaice fillet served on poached salmon and prawn potato salad with a tomato salsa.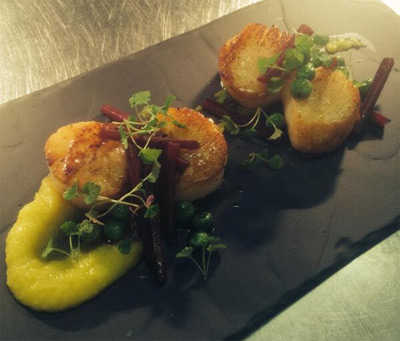 Pan seared scallops with apple and saffron purée, beetroot stalks and peas.